As New Englanders, many of us have passed through the Green Mountains of VT. Some of us have even tackled the slopes at Killington on skis or a snowboard. But Jameson Liro, Joining Technologies' Purchasing and Inventory Control Coordinator, isn't just your typical New Englander.
He's a Spartan. An ULTRA Spartan.
In other words, Jameson ran a 50k race, featuring 60+ obstacles, all over the 4,236' that encompass Killington Ski Resort. With the first lap being 17 miles, and the second being only slightly shorter at 13.1 miles, the Spartan Ultra is longer than a marathon, and can take all day to complete.
Jameson has been running races of this caliber since 2016. The Killington event was Jameson's 13th Spartan race, his first Ultra finish, and if that weren't enough, he's doing two more before year's end.
Pretty incredible, right?
So, we had to ask, how do you prepare for something like this? Jameson was kind of enough to share some of his tips.
Jameson's Adventure Running Training Tips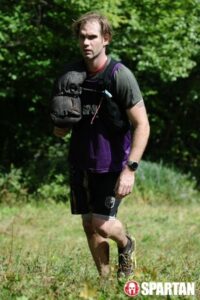 Get a good pair of shoes
This is probably the most important thing, first and foremost. "People always ask me what shoes to get, and I have to tell them "I can't tell you that." What works for me isn't going to work for you. I have to wear insoles to make my shoes work for me. Everyone is going to be different."
HIIT Training (High-Intensity Interval Training)
A well-rounded fitness routine that helps build core strength while practicing bursts of intense activity. "Work out all of the different muscle groups."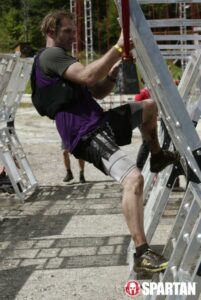 Don't train too much
Being sore is ok, but training is no good if you injure yourself.
Train in all kinds of weather
"You can't predict what will happen on race day," Jameson says. "I go out in blizzards, rainstorms, you name it. The race won't stop for the weather, but you can prepare for it." Which segues into his next point: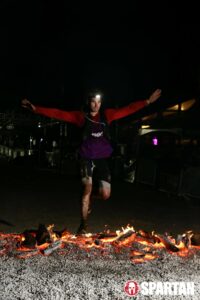 Supply yourself
"I always have a 2-liter hydration pack," advises Jameson. "I also wear a lightweight vest that has gels, snacks, an extra shirt, a hat." For races like the Spartan Ultra that can take all day, you should also get used to running with a headlamp on.
Additionally, Jameson's arsenal often includes shots of pickle juice, which he takes with water to combat muscle cramps.
The hardest part of the race is the mental component
There is a time limit on these races. Keeping track of your time and making sure you can finish, though important, can be a trap if you allow that knowledge to throw you off.
Joining Technologies Employees are Committed
Delivering the best results is always top of mind for us. It's why we celebrate each other's progress in work and in life! If this sounds like a culture you'd like to be part of, we invite you to come innovate with us! Check out our careers page for the latest job openings.